Angel Correspondence Courses
How do I learn from home?
· Study at your own pace - there is no deadline
· Receive full support from a personal tutor
· Receive and submit coursework through the post or via emai
· Most courses give the option to study completely online*
· Your tutor will mark your work, evaluate your performance and help you to improve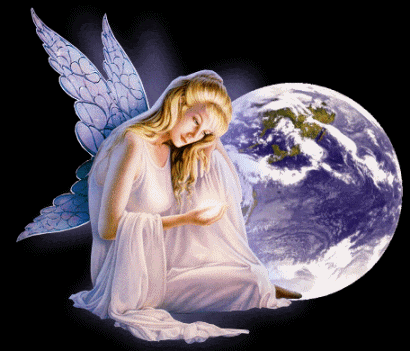 Working with Angels
6 Part Course. Cost is £50.00p
You will

Receive Manual email ?CD- Crystal- postage in cost

With this course you will receive a Manual with each part (IE six)

When you have completed one you will receive the next part
With CD for you to follow.
Content
Part 1
Pre-Course work
Starting
Creating your own Angelic Place
Purifying your Aura
Sensing the Presence of Angels
Invoking the Angels
CD TRACK 1 Working with your Heart Chakras and then Meeting your Angel
Contact your own Guardian Angel
1 to17 Pages
Part Two
Angelic Altar
Grounding the physical body
Sky & Earth Grounding Meditation
CD Next track Archangel Michael
1 to 20 pages
Part Three
Meeting Archangel Michael
Rapid Clearing and Release
Meeting your angel
Feathers Angel Symbols
1 to 12 pages
Part 4

Working with Archangel Michael

Attunement to Archangel Michael

1 to 14 pages
Part 5
Working with Crystals and Angels
Meditation with Healing Angels
Crystal -Angel Meditation with Selenite
Heart Meditation
Part 6
Meeting your Angel
Attunement To Archangel Raphael
Colours of Archangels
7 week Course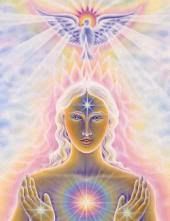 You Will Be Working With:- 7 Archangels and their respective Rays.
These 7 connections are offered in weekly distance initiation that will connect you to each Archangel
and you will then be able to call upon any or all of these Archangels whenever you wish.
Angels never leave or ignore you and will listen to you whatever the time of day or night.
As you are connected to each Archangel you will also be connected to each .
Ray that the Archangel serves from and it's respective colour.
The Seven Archangels and Rays are as follows:
Week 1
Archangel Michael who serves in the First Ray which is the Blue Ray
and the Ray of Protection and Power.
Week 2

Archangel Jophiel who serves on the Second or Yellow Ray
which is the Ray of Illumination and Wisdom.
Week 3
Archangel Chamuel who serves on the Third or Pink Ray
which is the Ray of Love.
Week 4
Archangel Gabriel who serves on the Fourth or White Ray
which is the Ray of Harmony and Purity.
Week 5
Archangel Raphael who serves on the Fifth Ray or Green Ray
which is the Ray of Healing.
Week 6
Archangel Uriel who serves on the Sixth Ray or Gold Ray
which is the Ray of Peace.
Week 7
Archangel Zadkiel who serves on the Seventh Ray or Violet Ray
which is the Ray of Freedom.
7 Part course with Manual,and weekly course assessments by email.
Cost of this course is £55-00p Email margtarpey@aol.cm
Each connection is received weekly in one distance initiation which will permanently connect you to each Archangel and Ray.
This courses includes distance attunement, manual and course work sent by email and a printed certificate sent by post