Angel Workshops.


When you invite angels into your life things change .

Do you feel the call of your Angels.

Learn to connect to your guardian angel through beautiful angelic meditations and angel exercises.

No previous experience is necessary - just a desire to connect to your angels of light.

A beautiful experience, a




A

ng

el Workshops will allow you to connect to your guardian angel and the Archangels through angel meditations and angel exercises.

No previous experience is necessary - just a desire to connect to your angels of light.

A beautiful experience, a day wrapped in the warmth, safety & Angelic Love




Angel Workshops
Workshops are run monthly
Start Time 10:30 and Finish 4:30
With this course you will receive a Manual.
Angelic Meditation CD and Crystal .All Drink refreshment.
PLEASE BRING YOUR OWN LUNCH
Cost of this course is £50-00p
Email margtarpey@aol.com for information
DISCOUNT FOR EARLY BOOKING
Course Content
Opening your Heart and Purifying your Aura
Sensing the Presence of Angels
Asking your Guardian Angel to draw near.
Break 15 minutes
Rapid Clearing and Release
Meeting your angel
Attunement To Archangel Michael
Lunch
Working with Crystals and Angels
Angelic Chanting.
Angelic Healing
Break 15 minutes
Angelic Card Reading.
Feed back time
End of Day Meditation
With this course you will receive
a Manual, Angelic Meditation CD and Crystal .
Cost of this course is £50-00p-
Email margtarpey@aol.com if you wish more information
Angel Workshops will give you the opportunity to make that connection and feel peace within you.
To also meet your guardian angel and receive answers to your questions.
Angel workshops are a great place to grow and develop your senses in a safe and caring environment.
With people that have come along with the same interests as yourself.
Gain peace and a greater understanding of your place within life.
Your Angels are awaiting your call ,It only takes One Day to connect you to
your Angels to let you see what you have been missing.

A Day of Angel Card Reading
Sensing the Presence of Angels
Card energy clearing
Invoking the Angels
Grounding the physical body
Rapid Clearing and Release-Meditation in the morning.
Card Reading
Investment in yourself £50.00p
Please E-mail for dates for Angel Workshops
margtarpey@aol.com for information and Booking Form.


The Colour Of Angels Course

7 Rays of Higher Vibration Angelic Connections to bring you Guidance-Protection-Light on your Life's Journey
How to use the attunement To Connected to Archangels
Also Healing and The Colour of Angels

List of contents of Course £140.00p 9/10 hour Tuition Time
Hierarchy of Angels

Archangel Michael-Archangel Jophiel-Archangel Chamuel-Archangel Gabriel-Archangel Raphael-
Archangel Uriel-Archangel Zadkiel

Colours of Angels
Offers you 7 connections with 7 Archangels and their respective Rays.
These 7 connections are offered in 7 ATTUNEMENTS that will connect you to each Archangel and you will then be able to call upon any or all of these Archangels whenever you wish
Angels never leave or ignore you and will listen to you whatever the time of day or night.
As you are connected to each Archangel you will also be connected to each Ray that the Archangel serves from and it's respective colour. By simply visualising the colour of each Archangel that you have been connected to you will feel the connection strengthen. This is ideal for those who have difficulty visualising images as the simple task of visualising the colour is all that is required.


The Seven Archangels and Rays are as follows:
Archangel Michael who serves in the First Ray which is the Blue Ray and the Ray of Protection and Power.
Archangel Jophiel who serves on the Second or Yellow Ray which is the Ray of Illumination and Wisdom.
Archangel Chamuel who serves on the Third or Pink Ray which is the Ray of Love.
Archangel Gabriel who serves on the Fourth or White Ray which is the Ray of Harmony and Purity.
Archangel Raphael who serves on the Fifth Ray or Green Ray which is the Ray of Healing and Truth.
Archangel Uriel who serves on the Sixth Ray or Gold Ray which is the Ray of Peace.
Archangel Zadkiel who serves on the Seventh Ray or Violet Ray which is the Ray of Freedom.
Each connection is received one after the other which will permanently connect you to each Archangel and Ray.

Angelic Healing Workshop
Where Warrington Cheshire.
Investment in yourself £50.00p
Start time 10.30am
Lunch at 1.00pm please bring pack lunch. All drinks supplied
Close of the Day around 4.30pm.
Content of course .

Journal Work
Aura
Aura Cleansing with your Angel
Angel Chanting
Angelic Healing
Working with Crystal and The Angels
Archangels and the Chakras
Archangel Attunement
Meditation with Healing Angels
with journal , crystal and CD in cost .
email margtarpey@aol.com for information.
Please Email for course information and booking form
Intensive Day of Angel Love And Guidance
Aura work
Working on your Chakras
With Archangels
Angels and Crystals
Lunch
Working with Angels & Archangels .
Violet Flame Attunement
Investment in yourself £50.00p
with workbook
Angelic Reiki
Learn to connect to your Healing Angels & Archangels
Through beautiful angelic meditations and angel exercises and attunement .
No previous experience is necessary - just a desire to connect to your angels of light.
With Angelic Reiki
A beautiful experience,Healing with Angels wrapped in the warmth, safety & healing comfort of your angels' wings.
What is Angelic Reiki.
Angelic Reiki is a New And Powerful Hands-On Healing Method.
Working with Archangels And angels.
You will be working in Angelic Realms.
Bring about Healing And Balance on all levels to those Receiving the Healing Energy.
Investment in yourself
FIRST DEGREE TRAINING. £130-00p
You receive :
Attunement;Manual;

SECOND DEGREE £150-00p
You receive :
Attunement;Manual;

MASTERS Please Ask For Cost Attunement;Manual;
All courses are all year email for information margtarpey@aol.uk.com
Meditation to Contact your Guardian Angel.
A peaceful environment ? To connect with your Guardian Angel, create a space that is attractive and peaceful. Candles, flowers, lovely pictures, inspiring music, and beautiful things all help to create a positive mood.

Become receptive ? You are surrounded by the energies of your thoughts and emotions. It is difficult for your angel to reach you if you are surrounded by negative emotions such as rage, fear or hurt. Try to let go of these emotions as much as possible so that you become more approachable.

Count your blessings ? Take a few minutes to count your blessing, thing good thoughts about people you know, read an inspiring book or look at something beautiful. Make sure you?re calm, relaxed and centered.

Create a golden aura ? The easiest way to relax is to breathe deeply, softening your body on each out breath. Imagine yourself breathing golden light until you are enclosed in an egg of gold. Angels find it easier to connect with you when your aura is golden.

Feel your angel?s touch ? Mentally ask your Guardian Angel to step into your aura and touch you. Expect a physical sensation, or a fragrance or feeling of great love. You may feel the light touch of an angel wing or a waft of air across your face. Even if you feel nothing, trust that your angel has responded and is very close to you.

Ask your angel?s name ? Ask your Guardian Angel what its name is and accept the first name that comes to you. Ask for any help you need.

Thank your Guardian Angel and open your eyes. Angels are always available to comfort and support you and will help when they know you are ready to receive their help. All you need to do is quietly and calmly send out a thought requesting their assistance. Remember that your angel represents your personal needs, so call on them and quietly ask for help.

Your Guardian Angel can help and inspire you at difficult and testing times, offering support and comfort.

PLEASE LOOK AT ANGEL WORKSHOPS WHICH ARE RUN ALL YEAR .

EMAIL FOR DATES margtarpey@aol.com
Angel Connection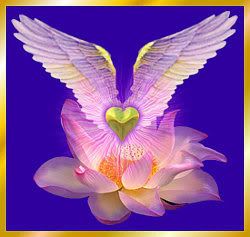 The meditation is a lovely way to begin an angel connection session, as it fully relaxes your mind.
Ask your Angel Of Love and the Heart Chakra To work with you Before you begin . 
Get in touch with your heart
Get in touch with your heart Practise just taking your focus away from your thoughts and down instead to your heart.
Take a few deep breaths, maybe whilst imagining you are breathing through your heart, or whilst holding your hand over it to help you be aware of it.
Then think of someone/something that you really appreciate or love, or feel grateful for.
Hold that good feeling for several seconds.

If this sounds too simple to be any good, tests of people wired up to brainwave and heart monitoring devices show that within moments of them consciously choosing to feel appreciation,
love or gratitude, their previously spiky, irregular electrical impulses suddenly calm down and smooth out.

This will not only help quieten any churning thoughts and racing heart,
but will also be flooding your body with all the highly beneficial chemicals which these feelings produce.
 Interestingly, the brain falls into line with the heart ie.
the heart exerts a calming influence on the mind.
So not only do you feel calmer, more loving and appreciative, and therefore better able to handle the situation - in the process you are also boosting your immune, nervous and digestive systems.