Angelic Lightworkers

Correspondence Courses



How do I learn from home?
Study at your own pace - there is no deadline
Receive full support from a

personal

tutor
Receive and submit coursework through the post or via email
Most courses give the

option

to study completely online*
Your tutor will mark your work, evaluate your performance and help you to

improve





Email margtarpey@aol.com for information
Working with Angels
6 Part course content

With this course you will receive Manual and CD
Part One
Purifying your Aura
Sensing the Presence of Angels
Invoking the Angels
CD Track 1 Working with your Chakras
Part 2
Angelic Altar
Grounding the physical body
Part 3
Rapid Clearing and Release
Meeting your angel
Working with Archangel Zadkiel
Part 4
Working with Archangel Michael
Attuement to Archangel Michael
Part 5
Working with Crystals and Angels
Meditation with Healing Angels
CRYSTAL Selenite ANGEL MEDITATION
Heart Meditation
Part 6
Meeting your Angel.
Attuement To Archangel Raphael.
Healing with Archangel Raphael
Colours of Archangels
You Will Be Working With:- 7 Archangels and their respective Rays.
These 7 connections are offered in weekly distance initiation that will connect you to each Archangel
and you will then be able to call upon any or all of these Archangels whenever you wish.
Angels never leave or ignore you and will listen to you whatever the time of day or night.
As you are connected to each Archangel you will also be connected to each .
Ray that the Archangel serves from and it's respective colour.
The Seven Archangels and Rays are as follows:
Archangel Michael who serves in the First Ray which is the Blue Ray and the Ray of Protection and Power.
Week 2

Archangel Jophiel who serves on the Second or Yellow Ray which is the Ray of Illumination and Wisdom.
Week 3
Archangel Chamuel who serves on the Third or Pink Ray which is the Ray of Love.
Archangel Gabriel who serves on the Fourth or White Ray which is the Ray of Harmony and Purity.
Archangel Raphael who serves on the Fifth Ray or Green Ray which is the Ray of Healing.
Archangel Uriel who serves on the Sixth Ray or Gold Ray which is the Ray of Peace.
Archangel Zadkiel who serves on the Seventh Ray or Violet Ray which is the Ray of Freedom.
7 week course with Manual,and weekly course assessments by email.
Cost of this course is £55-00p Email margtarpey@aol.cm
Each connection is received weekly in one distance initiation which will permanently connect you to each Archangel and Ray.
This courses includes distance attunement, manual and course work sent by email and a printed certificate sent by post
Reiki Courses
Distance Attunements
Level One Reiki Attunement: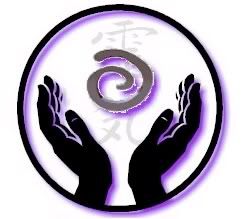 You will receive a Reiki Attunement at a distance from me, at a scheduled time.Attunement
Reiki is not taught in the way that most practices are .
You must go through an ancient and precise attunement process performed by a Reiki Master .
This attunement changes the vibrational level of you and your aura by "re-wiring"the subtle energy channels in our finer bodies through transmission of
KI energy .
And the use of sacred symbols .
The process opens the crown, heart and the palm chakras energy flows through the crown , down the spine and into the palms of the hands .
Specific Reiki symbols are placed into the crown and palm chakras , and the whole process is precisely sealed .
The procedure is performed by the Reiki Guides .
Different people have different experiences during attunements and there is no way of describing the experience .
It can be a powerful spiritual experience but is always a wonderful life healing process .
Course content
Module 1
The Nature of Energy
What is Initiation - The Metaphysics of Reiki
How Reiki Works
Module 2
The 5 Ethical Principles of Reiki
Module 3
Reiki Level One Attunement
Short practical experiments
Module 4
21-day cleansing
Self-treatment
Module 5
Positions for self-treatment
Self-treatment practical
Module 6
Treating others with reiki
Treating others practical
Module 7
Ways to use Reiki after 1st attunement
Module 8
Points to remember
Module 9
The Chakras – Full explanation of Balance and Imbalance in the physical, mental and emotional systems
You will also be given an email containing
A full manual of information about Reiki: And full course work.
This attunement requires a donation of £90.00p
To recieve an attunement please Email margtarpey@aol.com
FULL support Will be given after attunement.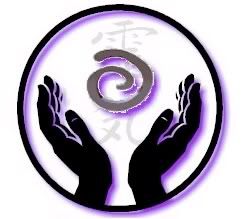 ----------------------------------------
Progression
Level Two Reiki Attunement:
You will receive a Reiki Attunement at a distance from me, at a scheduled time.
You will also be given an email containing the following information about Reiki:
This attunement requires a donation of £100.00
Attunement to Level One Reiki Required.
To recieve an attunement please Email margtarpey@aol.com
You will also be given an email containing A full manual of information about Reiki:plus coursework,
FULL support Will be given after attunement.
Reiki 2 Attunement: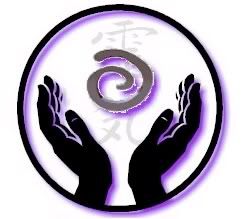 A course introducing students to the sacred symbols of Reiki .
These are very powerful symbols which will dramatically increase and enhance the potency of the Reiki energy.
The principal subjects covered are absent or distant healing and mental and emotional healing .
Many find Reiki 2 an even more empowering experience than the Reiki 1 degree.
Course content
Module 1
Introduction
Module 2
Symbology
Module 3
Working professionally with Reiki Level Two
Module 4
Reiki Level Two Attunement
Module 5
The first symbol
The uses of the first symbol
Module 6
The second symbol
The uses of the second symbol
Module 7
The third symbol
The uses of the third symbol
Module 8
Distance Healing
Module 9
Sending practicals
Module 10
Case Studies required
Test (also available online)
Practitioner training
If you want to practice Reiki you need to have Anatomy And Physiology .
And insurance in order to work as a Reiki practitioner . And to have done level 2 in your Reiki , in order to obtain insurance
Master Degree
The most advanced and powerful Reiki degree and very significant leap in spiritual awareness Tuition will cover subjects such as the master symbols Master crystal grid ,Psychic Surgery ,and how to give attunements to others on all levels.
Reiki mastership qualifies students to teach and attune others or to just enjoy the personal and spiritual growth which will emerge from this powerful experience.
Course content
Module 1
Introduction to Reiki Masters level training
Module 2
Introduction to passing attunements
Reiki: A modern perspective
Module 3
The Reiki Masters symbol
Tibetan Fire Serpent
Raku (lightening bolt)
Module 4
About the attunement process
Preparing for Attunement
Module 5
Reiki attunement process
Module 6
How to work with other therapies
Module 7
Psychic surgery
Module 8
Teaching Reiki level one
Teaching Reiki level two
Teaching Reiki Masters

Module 9
Being a Reiki master
Organising Reiki shares
Module 10
Case Study & Examples
Written test
attunement and information please Email margtarpey@aol.com
We have a professional team of qualified and experienced Masters, Teachers, Practitioners .
That will help and guide you with the course of your choice.
Angelic Lightworkers offer a wide range of Workshops.
VIOLET FLAME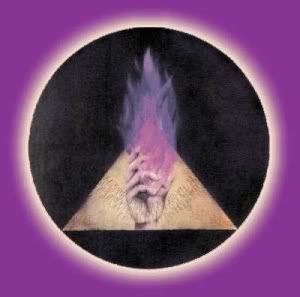 Tuition and Attunement  £100.00p
The Violet Flame of Saint-Germain is the fire of transformation on all levels.
Saint-Germain is sometimes called Lord (or Chohan) of the Seventh Ray - the Violet Ray of Spiritual Light.
(All 7 rays combine to form pure white light, which is the Light of the Universe/Universal Love/God).
With Manual and Crystal
The manual includes:
The History Saint-Germain
Alchemy and self realization
The Violet Flame
Higher Self Connection Meditation
Grounding
Mantras and Decrees
Violet Flame Healing Visualisations
Healing others with the Violet Flame
Correspondences (herbs, incenses, crystals etc.)
Preparation for your attunement
How to attune others to the Violet Flame
Shamanic Healing
Tuition and Attunement £100.00p
What we learn in the West is undoubtedly only a small portion of the shamanic traditions . The Shamans were trained for many years in their art and taught to perform energy healing and psychic surgery. Only those of the tribe who felt a strong calling to heal would continue to practice and develop their skills further into adulthood.
With Manual
Healing yourself
Healing others
Healing animals or plants
Helping those who are close to death
Helping departed souls make a smooth transition to the spirit world
Purification of food and water
Dispelling negative energy
Cleansing/protecting your home
Physical Healing
Emotional Healing
Helping babies make their transition into the physical world
Receiving/bestowing spiritual gifts
Gaining insight and wisdom through dreams
Recollection of past lives
Improving mental clarity
Supporting the world leaders in making decisions
Healing the earth
Exorcism
Reconciling the spirit
Developing telepathic skills or ESP
Sealing the aura
Tuning-in to Nature
Manifesting answers to problems
Developing Metaphysical sight
Increasing concentration
Communication with your higher self
Increasing imagination
Psychic protection/self-defence
Facilitating spiritual development
Cleansing, empowering and programming crystals
Angelic Reiki
Information Angelic Reiki Levels One and Two distance Attunement
Level One
The Chakra System

How to do

Angelic Reiki on yourself

Hand Positions

Attunement

The Colour of Archangels

Attunement
With on line support assignments will be set for you.
With meditations , and guidance for both courses.
You will also receive your working manual and certificates
Level Two
Meditation

Attunement

Working with Archangels and Reiki

Mental/Emotional Healing

Symbol of Distance Healing

Self Empowerment Positions

The Bodies Energy

Kundalini Energy

Working with Angels
The investment in yourself for both courses £150-00p